Gentle Treasures Would be delighted to create a beautiful custom website for your commercial or personal use. Customer satisfaction is our ultimate goal and is reflected with our thoughtful and meticulous designs.

For more information about our web design services, please visit Beyond Visions.com. Here you will find a detailed list of all services offered plus a peek at our portfolio. You may also view our current list of cost saving templates. Templates are pre-made website graphics that can be fully customized to suit your needs. A wonderful and inexpensive alternative to a custom website design. If you have any further questions, please send inquiries to mail@beyondvisions.com. I look forward to hearing from you and designing the website of your dreams!

*Special reduced prices will be extended to Chuches and non-profit organizations.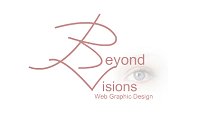 Are you in need of "Flash" to spice up your web pages? Or perhaps you would like your photos presented as a unique slide show. Gentle Treasures can help you envision a more dynamic web site using flash.
click here to view a sample of a flash slide show

Attention "linkware" users
If you are interested in using one of my linkware sets and would like a custom header or other graphic, plesse contact me at ccavan@excite.com. I will happy to supply a custom graphic for these sets free of charge.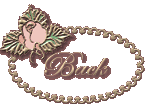 All content and graphics are ©2000 - 2003 Gentle Treasures
Design Sets | Wallpaper | Stationery | Calling Cards | Leave/View Calling Cards | Email | Requests |
Recipe Cards | Favorite Links | Custom Services | Images | Webrings | a little flash | icons |